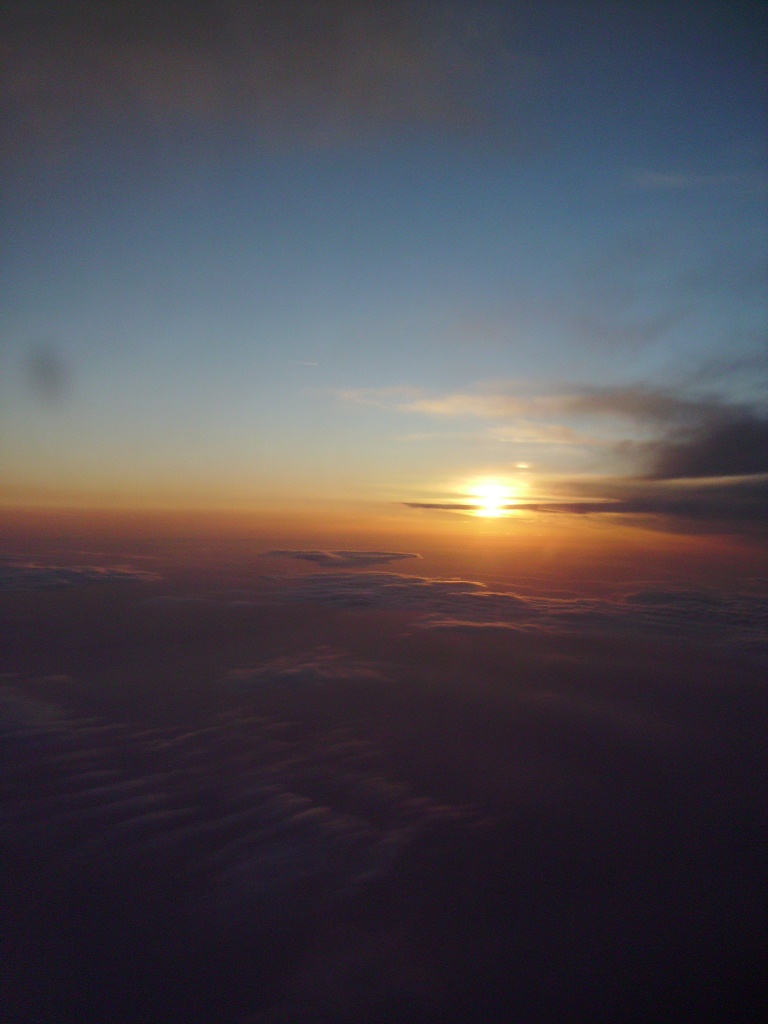 Am 11.04.2012 ging es endlich los… fast ein Jahr nach unserer Hochzeit gingen wir auf Hochzeitsreise in die USA.
Morgens um 09:30 Uhr flogen wir erst von Düsseldorf nach Atlanta – Georgia. Von da aus ging es dann nach 6 Stunden Aufenthalt um 18:57 Uhr Ortszeit weiter nach Daytona Beach – Florida. Während Heike vor Müdigkeit fast die Augen zufielen, hatte Tom nichts besseres zu tun, als die nette Stewardess bei ihren Einweisungen bezüglich der Atemmasken mit Hilfe eines Plastikbechers und einer  Darth-Vader-Imitation vollkommen aus dem Konzept zu bringen. 😀 Am Flughafen nahmen wir dann unseren per Internet reservierten "Knutschkoffer" 🙂 entgegen. Einen kleinen Chevy HHR. Naja, um die Koffer vom Flughafen zum Hotel zu bringen, war er PERFEKT. 😉 Und dann : erst mal AUSSCHLAFEN!!!
On April, 11th. 2012 – nearly one year after our wedding – we finally started our Honey Moon to the USA.
Early in the morning at 09:30 am we flew from Dusseldorf to Atlanta – Georgia. After a 6 hour layover at 06:57 pm we flew to Daytona beach – Florida. While Heike was almost falling asleep Tom was making jokes with one of the nice stewardess. During the safety instructions of the use of the oxygene mask he imitated Darth Vader with a plastic cub and got her from her concept. 😀 At the airport we picke up our funny rental car – a little Chevy HHR. Okay, it is PERFECT for getting our suitcases from the airport to the hotel 😉 and now : time to get some SLEEP!!!
read more / weiterlesen: 2012-04-12