Mein Urlaub auf der NTH – Ranch vom 24.01.2014 – 01.02.2014 geschrieben von Susanne Grünert
Natürlich haben die Pferde auch mal Hunger und wollen auch was zu essen – also jedem einen Eimer unter die Nase und Bauch voll schlagen, auf dass ihr wieder zu Kräften kommt! 😉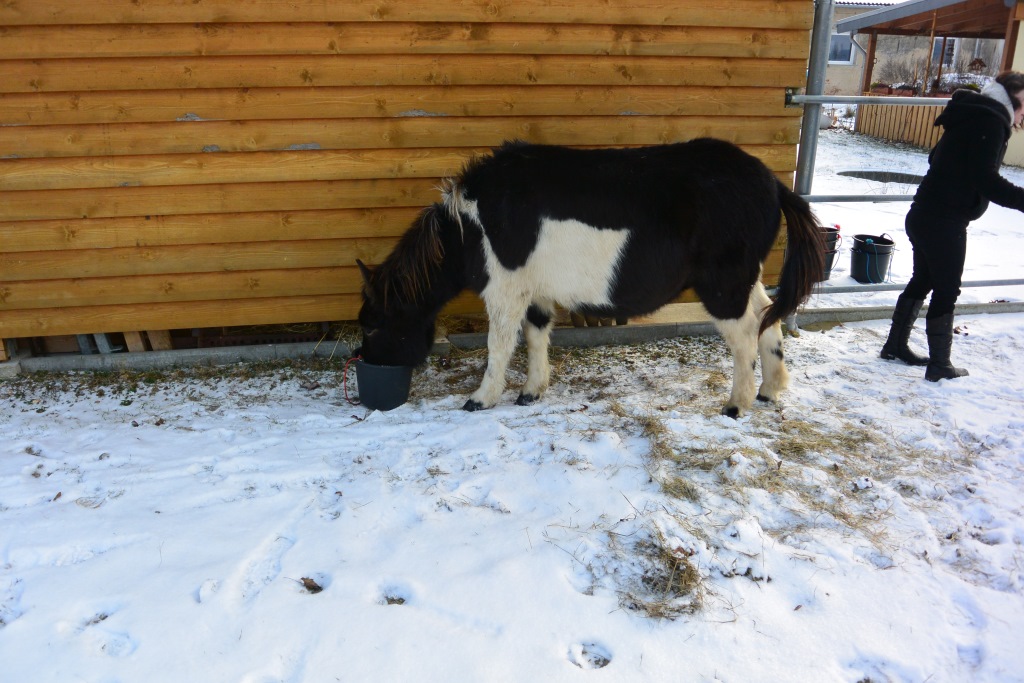 Die meisten Pferde können mit ihrem Eimer um den Hals gut umgehen aber bei den ungeduldigsten stellt man den Eimer lieber auf den Boden, bevor das ganze Futter im Schnee liegt.
weiterlesen: 2014-01-31 – Einkaufs-Ausritt
My vacation at the NTH – Ranch vom 2014-01-24 – 2014-02-01 written by Susanne Grünert
Of course, the horses sometimes are hungry and want something to eat – so give each a bucket under their nose and they can fill their belly, so you get back your power! 😉
For most of the horses having a ​​bucket around the neck it is a good deal, but for the most impatient ones you prefer to put the bucket on the ground before all the food is lying in the snow.
read more: 2014-01-31 – shopping trail